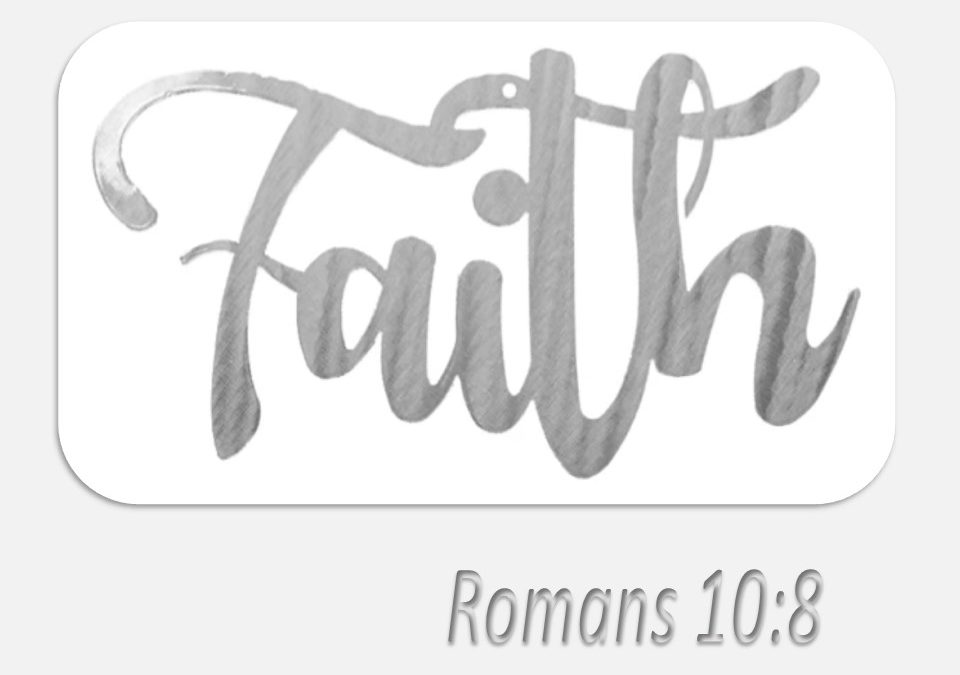 Old Testament Reading Job 38:4–18
4[The Lord said to Job:] "Where were you when I laid the foundation of the earth? Tell me, if you have understanding. 5Who determined its measurements—surely you know! Or who stretched the line upon it? 6On what were its bases sunk, or who laid its cornerstone, 7when the morning stars sang together and all the sons of God shouted for joy? 8"Or who shut in the sea with doors when it burst out from the womb, 9when I made clouds its garment and thick darkness its swaddling band, 10and prescribed limits for it and set bars and doors, 11and said, 'Thus far shall you come, and no farther, and here shall your proud waves be stayed'? 12"Have you commanded the morning since your days began, and caused the dawn to know its place, 13that it might take hold of the skirts of the earth, and the wicked be shaken out of it? 14It is changed like clay under the seal, and its features stand out like a garment. 15From the wicked their light is withheld, and their uplifted arm is broken. 16"Have you entered into the springs of the sea, or walked in the recesses of the deep? 17Have the gates of death been revealed to you, or have you seen the gates of deep darkness? 18Have you comprehended the expanse of the earth? Declare, if you know all this."
Epistle Romans 10:5–17
5Moses writes about the righteousness that is based on the law, that the person who does the commandments shall live by them. 6But the righteousness based on faith says, "Do not say in your heart, 'Who will ascend into heaven?'" (that is, to bring Christ down) 7or "'Who will descend into the abyss?'" (that is, to bring Christ up from the dead). 8But what does it say? "The word is near you, in your mouth and in your heart" (that is, the word of faith that we proclaim); 9because, if you confess with your mouth that Jesus is Lord and believe in your heart that God raised him from the dead, you will be saved. 10For with the heart one believes and is justified, and with the mouth one confesses and is saved. 11For the Scripture says, "Everyone who believes in him will not be put to shame." 12For there is no distinction between Jew and Greek; the same Lord is Lord of all, bestowing his riches on all who call on him. 13For "everyone who calls on the name of the Lord will be saved." 14But how are they to call on him in whom they have not believed? And how are they to believe in him of whom they have never heard? And how are they to hear without someone preaching? 15And how are they to preach unless they are sent? As it is written, "How beautiful are the feet of those who preach the good news!" 16But they have not all obeyed the gospel. For Isaiah says, "Lord, who has believed what he has heard from us?" 17So faith comes from hearing, and hearing through the word of Christ.
Holy Gospel Matthew 14:22–33
22Immediately [Jesus] made the disciples get into the boat and go before him to the other side, while he dismissed the crowds. 23And after he had dismissed the crowds, he went up on the mountain by himself to pray. When evening came, he was there alone, 24but the boat by this time was a long way from the land, beaten by the waves, for the wind was against them. 25And in the fourth watch of the night he came to them, walking on the sea. 26But when the disciples saw him walking on the sea, they were terrified, and said, "It is a ghost!" and they cried out in fear. 27But immediately Jesus spoke to them, saying, "Take heart; it is I. Do not be afraid." 28And Peter answered him, "Lord, if it is you, command me to come to you on the water." 29He said, "Come." So Peter got out of the boat and walked on the water and came to Jesus. 30But when he saw the wind, he was afraid, and beginning to sink he cried out, "Lord, save me." 31Jesus immediately reached out his hand and took hold of him, saying to him, "O you of little faith, why did you doubt?" 32And when they got into the boat, the wind ceased. 33And those in the boat worshiped him, saying, "Truly you are the Son of God."
Weekly Calendar
Sunday, Aug. 9 – 10th Sun after Pentecost
Job 38:4–18, Psalm 18:1–9 (7–16)
Rom. 10:5–17, Matt. 14:22–33
Adult Bible Study 9 am / Worship 10:30 am
Monday Aug. 10
Tuesday Aug. 11
Wednesday Aug. 12
Men's Bible Breakfast Study 6:45 a.m.
Thursday Aug. 13
Friday Aug. 14
Saturday Aug. 15
Sunday, Aug. 16 – 11th Sun after Pentecost
Is. 56:1, 6–8, Psalm 67
Rom. 11:1–2a, 13–15, 28–32, Matt. 15:21–28
Adult Bible Study 9 am
Worship w/Comm. & Baptism 10:30 am
SS Teachers mtg. following Worship in the Library Room
Private Family Baptismal Lunch Following worship
SAVE the DATE
Aug. 17 Nominating Committee/M & M mtg.
Aug. 26 7/8 gr Confirmation Parent/Student Mtg. 5:30 pm
Aug. 31 Elder's Mtg. 8 pm
Sept. 9 LWML NE South Convention Held Online
Oct. 19-20 Fall Pastors' Conf. Schuyler NE
Nov. 14-15 Middle School Youth Gathering Grand Island NE
Nov. 20-22 Dist. Youth Gathering Omaha NE
Sept. 21 Annual Budget/Election of Officers Mtg.
Our 100th Anniversary Celebration July 10 & 11, 2021
ANNIVERSARIES THIS WEEK
Rick & Janice Leth 8/10/1996 (24)
Garen & Laura Spatz 8/11/1963 (57)
Tiffany & Jarrod Jacobsen 8/15/2015 (5)
BIRTHDAYS THIS WEEK
Fusako Hadenfeldt – Aug. 10
Andrew Hadenfeldt – Aug. 11
Gene Hadenfeldt – Aug. 11
Emily Neppl – Aug. 11
Deborah Hargens – Aug. 15
PRAYERS THIS WEEK
Please keep Charlie Kemptar, Kristin Schultz father in your prayers, recovering after surgery on his leg.
Please keep Carolyn Visser in your prayers, recovering at home following a stroke.
Please keep Keith Dibbern in your prayers, recovering following a stroke.
Suffering from Cancer
Flora Meester,friend of Catherine Garrett
Cheryl Klock, Julie Whitefoot's Sister
Barb Meyer
Jeff Bexten, Former member of CLC
Pat Hughes, Barb Teichmeier's Sister
Deb Homolka, Rick Gilbert's Sister
Lorie Stahl, Ravenna NE.
Back To School – Farewell To Summer Sendoff
Cairo Area Creative Kids Challenge invites kids of all ages to attend the Back to School – Farewell to Summer Sendoff, Sunday Aug. 9 from 3-7 p.m. at the Cairo Pool Park. There will be free hot dogs and burgers with all the fix ins from 5-7 p.m. yard games begin at 3 and will continue through 7, sno-cones are available as well. Stop by and Join in on all the fun!!