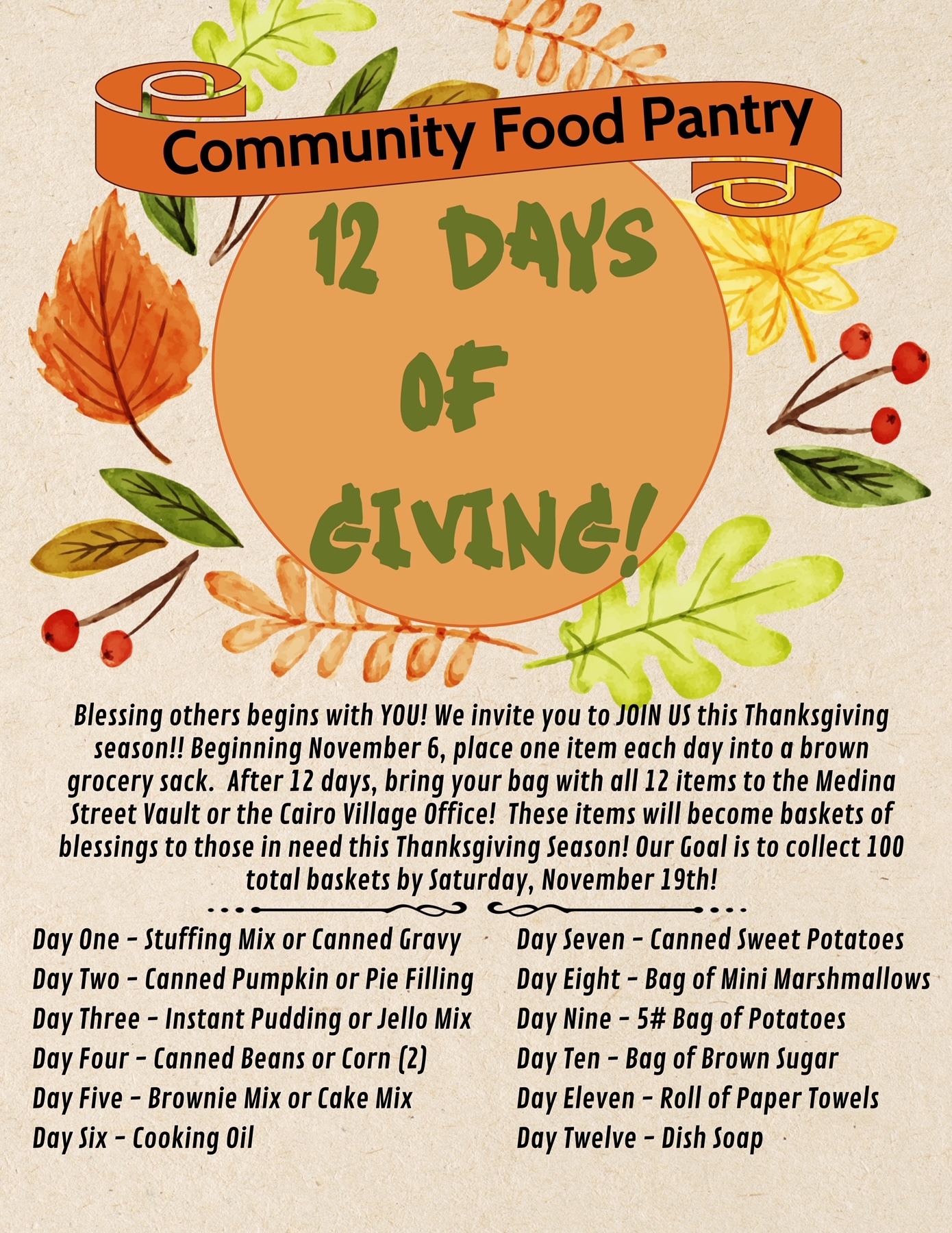 News from the Community Food Pantry!

We are excited to share our 12 Days of Giving Event that begins THIS Sunday!

We have gathered a LONG list of local families to bless with Thanksgiving Baskets, but we are needing help to pack these baskets!

Basically, we ask that anyone who wants to participate just purchase the 12 items on the list and put them in a bag. Drop that bag off to the Vault or the Cairo Village office anytime between now and the 19th and we will do the rest!

Please contact Mandy Schweitzer if you have any questions! 🙂

Christ Lutheran Church
Cairo, NE

This is the day the LORD has made; let us rejoice and be glad in it.
Psalm 118:24