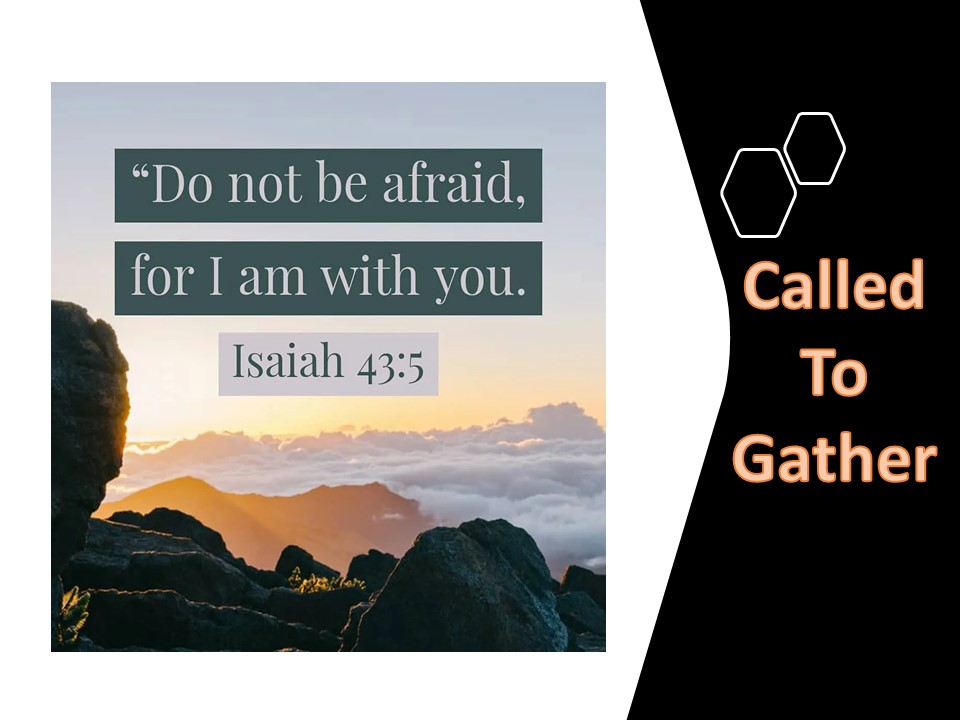 Please click the link below to view the Worship Message from Sunday January 9th – The Baptism of Our Lord. https://youtu.be/BeX5EkqGx5o
Weekly Calendar
Sunday, January 9 – Baptism of Our Lord / 1st Sun. after Epiphany
Is. 43:1–7, Psalm 29
Rom. 6:1–11, Luke 3:15–22
Sunday School and Adult Bible Study 9:00 am
Worship 10:30 am
Installation of 2022 Officers During Worship
Quarterly Voter's Mtg. 11:30 am
Monday Jan. 10
Pastor Winkel Mtg. 9am – 3pm
Women's Bible Study 6 pm
Tuesday Jan. 11

Wednesday Jan. 12
Men's Breakfast Bible Study 6:30 am
Women's Bible Study 10 am
Confirmation Class 5:30 pm
Choir Practice 6:00 pm
Thursday Jan. 13

Friday Jan. 14

Saturday Jan. 15
Sunday, January 16 – 2nd Sunday after Epiphany
Is. 62:1–5, Psalm 128
1 Cor. 12:1–11, John 2:1–11
Sunday School and Adult Bible Study 9:00 am
Worship w/Communion Choir 10:30 am
**Sunday School Offerings for the 2021/2022 will go towards the Cairo Community Food Pantry. Each Sunday the Children are asked to bring their money offering or a nonperishable food item.

SAVE the DATE
Retirement Card Shower for Rev. Carl Wenck Jan. 30
% Grace Lutheran Church, 811 E Clark Blvd.
Murfreesboro TN. 37130
HLHS Blood Drive 8:30-2:30 Tuesday Jan. 25
Pastor's Wives Retreat Peace GI Feb 4/5
2022 Spring Pastor Conf. Kearney March 14/15
HLHS Red/Blue Doniphan Events Ctr. 7pm April 9
2022 NE Dist. Convention Kearney June 24/25
2022 LCMS Youth Gathering Houston TX July 9-13
LWML NE Dist. South Conv., Kearney Sept. 16/17
ANNIVERSARIES THIS WEEK
BIRTHDAYS THIS WEEK
1/10 Catherine Garrett
1/10 Emily Serr
1/14 Jennifer Hadenfeldt
1/15 Oliver Becker
1/15 Claire Knuth
Stained-Glass Window Update
Thanks for your Generous donations!!
We have reached our goal for the East end Stained Glass Windows!!
The stained glass should be installed in February.
It is important that we continue to give towards the Building Fund, the church is always in need of general maintenance and repairs.
Women's Bible Studies
Begins for the NEW Year.
Please Join Us! The Monday evening and Wednesday morning groups will be starting this week. We will be doing the Study (Chosen – A Study of Esther by Donna Snow) if you are interested in joining contact Taryn Wright or Jenny Reynolds.
2022 Voter's Assembly Officers
Chairman Paul Wilhelm (2022) M&M
Vice-Chairman Jerry Meyer (2022) Chairman for M&M
Secretary Peg Lemburg (2022) M&M
Treasurer Gordon Bredthauer (2022) M&M
Trustees Matt Neppl (2024) M&M
Gary Harders (2023) Childcare Board
Dwight Jones (2022)
Elders Rick Gilbert (2024)
Rick Leth (2024)
Bill Harders (2023)
Josh Harders (2023)
John Hadenfeldt (2022) Childcare Board
Dick Hadenfeldt (2022) M&M
Finance Committee Tiffany Jacobsen (2023)
Kristen Harders (2023) M&M
Scott Reynolds (2022)
Ted Dibbern (2022)
Board of Education Taryn Wright (2024) M&M
Jenny Reynolds (2023)
Lisa Jones (2022) Childcare Board
Advisory Member Pastor Wright M & M and Childcare Board
Memorial CommitteeKassidy Gascho
Ted Dibbern
Nancy Harders

Child Care Board – 2022
Chairman Bobbi Nation (2022)
Vice Chairman Marilyn Wilhelm (2023)
Secretary Ashley Schultz (2023)
Treasurer Mary Harders (2022)
Board of Education Lisa Jones
Trustee Gary Harders
Elder John Hadenfeldt
Director Robin Seim
Advisory Member Pastor Wright

PRAYERS THIS WEEK
  Dan Dibbern recovering at home.
  Blenda Keylon, recovering from knee replacement surgery.
  3 year old Oliver, relative of JoElla Ruhter, on hospice.
Suffering from Cancer
  Cheryl Klock, Julie Whitefoot's Sister
  Dawnasie Martin, Marcus Nation Sister
  Shirley Adams rehabbing at Tiffany Square
  Helen Brandt, Beth Ann (ABC) Brandt's Mother
  Gene Pesek, Brother-in-Law to Catherine Garrett & Jim Schultz
  Vikki Hickock, long time resident of Cairo
  Jackie Hetrick, Dennis Bloomquist Sister on hospice
  Rex Pressler, cousin of Jim Schultz & Cathy Garrett
  Karen P, Troy Callahan's Aunt
Christ Lutheran Church
Cairo, NE

This is the day the LORD has made; let us rejoice and be glad in it.
Psalm 118:24